House music is an art form that is built on the back of collaboration & community.
It's true.
Whether it be an unwitting "collaboration" between Loleatta Holloway and a 16-year-old producer who would never dream of clearing a sample, a pop artist looking to the underground for a club mix of their next big hit, or the combination of two House music heavyweights coming together to create a track that embodies the "Spirit of House," it's all fair game in the world of music.
But, it's when the latter takes place that we really start to get excited…
It was July of 2019 that we caught wind that Chicago legend Gene Farris had rubbed shoulders with none other than House music hall of famer ATFC at our annual party at Studio 338. Not only had they been chumming it up in the VIP, but we had also heard whispers of a studio date on the horizon as well.
Naturally, we became curious. Almost too curious.
If that's even a thing.
Here, we have two very different artists, from two opposite ends of the globe, united only by their collective love of all things House. That, and of course, being a part of the Toolroom family.
They didn't tell us much. All we knew was to be on the lookout for a demo. Imagining what a collaboration between two producers of this caliber will sound like is like trying to predict who will win the Superbowl, when the next CDJ is coming out, or what type of swanky new ride our very own Mark Knight will pull up to the office in next.
You can always guess, and while you might get close, you'll probably be wrong. And that's okay. Luckily for us, it was not more than a few weeks later that "The Spirit of House" was freshly bounced out of Logic Pro and sitting in our inbox.
And, it didn't take us long to realise we had one of the hottest tracks of the season on our hands, and just in time for Miami's Winter Music Conference.
But, to be honest, "The Spirit of House" is so much more than another crowd-pleasing, summertime banger (though it certainly is that). It's a testament to the music we all know and love, a reminder of our musical roots in Chicago, and perhaps even a sign of where our genre is going in the coming years.
Better yet, it's a way of letting younger audiences feel a bit of nostalgia for the past that they may have missed out on. Just because you weren't around in the days of Ron Hardy, Frankie Knuckles, and Little Louis does not mean that you can't feel a little bit of the legacy they've left behind.
What Is The "Spirit of House?"
You've heard it a million times. House is a feeling, a spiritual thing; it's not just music, yada, yada, yada…
Though these statements have been rinsed to death in the music community, they remain as true as ever in 2020. In fact, there are a few good reasons why so many people feel that House music transcends a musical genre alone. Perhaps it's because it's scientifically proven that the heart rate of humans tends to hover around 120 to 130 beats per minute whenever we're most excited and aroused.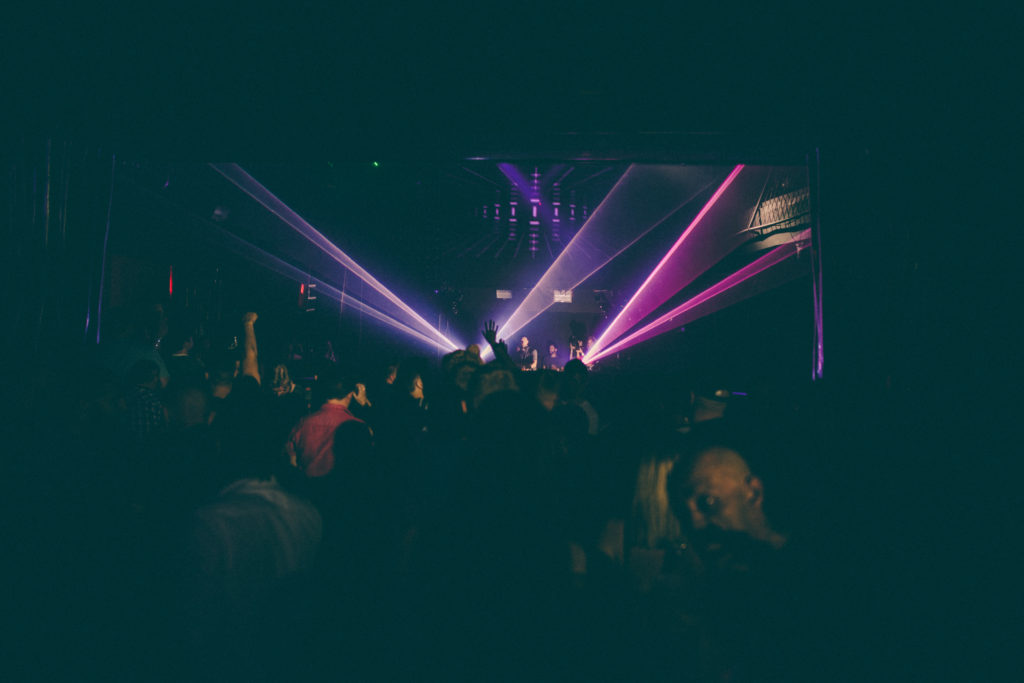 Or, maybe it has to do with the fact that House music, particularly Chicago House, has its origin in African American, LGBTQ+ communities that were largely ignored by the cultural mainstream. At a time when society wasn't so friendly to these groups, they had House music to look forward to each weekend.
In fact, clubs that played House music were one of the most socially progressive spaces in existence during the early 1990s. And, they almost certainly some of the funnest, you can trust us on that. But, for those of us that did not get to live through this magical time in music history, we have three records that take us back to the earliest examples of the spirit & soul of House music.
Three Records You NEED To Know:
My House – Chuck Roberts
Unless you've been living under a rock, you've almost certainly heard "My House" by Chuck Roberts. Whether it is the cheeky Mark Knight bootleg that's known for shutting down clubs worldwide, or even the original version in all of its glory, this may be the most famous House music acapella ever.
"In the beginning there was Jack … and Jack had a groove and from this groove came the grooves of all grooves. And while one day viciously throwing down on his box, Jack boldly declared 'Let There Be House' and House music was born."
And so it goes.
While you may be familiar with the main chorus of the track, perhaps the most poignant line sits at the tail end of Roberts' verse: "You may be black, you may be white, you may be Jew or Gentile. It don't make a difference in our house. And this is fresh!"
This is fresh, indeed. In fact, it's what House music is all about to this very day.
CELEDA – Music Is The Answer (Dancin' And Prancin')
Here is another absolute classic tune that's been remixed, mashed up, bootlegged, and chopped more times than we can count.
Similar to "My House," it offers a similar message of hope, inclusion, and diversity.
"Music is the answer to your problems. Keep on moving, and you can solve them."
But, "Music Is The Answer" is another record where you're best served letting it ride until the end of the verse, or you'd miss our favourite bit…
"Hey, boys and girls. Like you and me, our love is the answer. This is our life, and we are free…cause love is the answer."
That's right. Love is the answer. Sometimes in life, it really is as simple as that.
Sterling Void & Paris Brightledge – It's Alright
Here's another Mark Knight, late-night favourite. Unsurprisingly, it's also an example of when House takes a bit of a political stand as well.
"Dictation being forced in Afghanistan. Revolution in South Africa, taking a stand. People in Eurasia on the brink of oppression. I hope it's gonna be alright, 'Cause the music plays forever. I hope it's gonna be alright."
Interestingly enough, here we are in 2020, thinking similar thoughts. Between Brexit, a new political administration, and a world that's changing faster than anybody could have ever imagined, we really do "hope it's gonna be alright."
In any case, each of these tunes highlights the immense power that House music has, not just as a genre of music, but also as a means of uniting us all in the spirit of togetherness.
At Toolroom, Community Means Everything To Us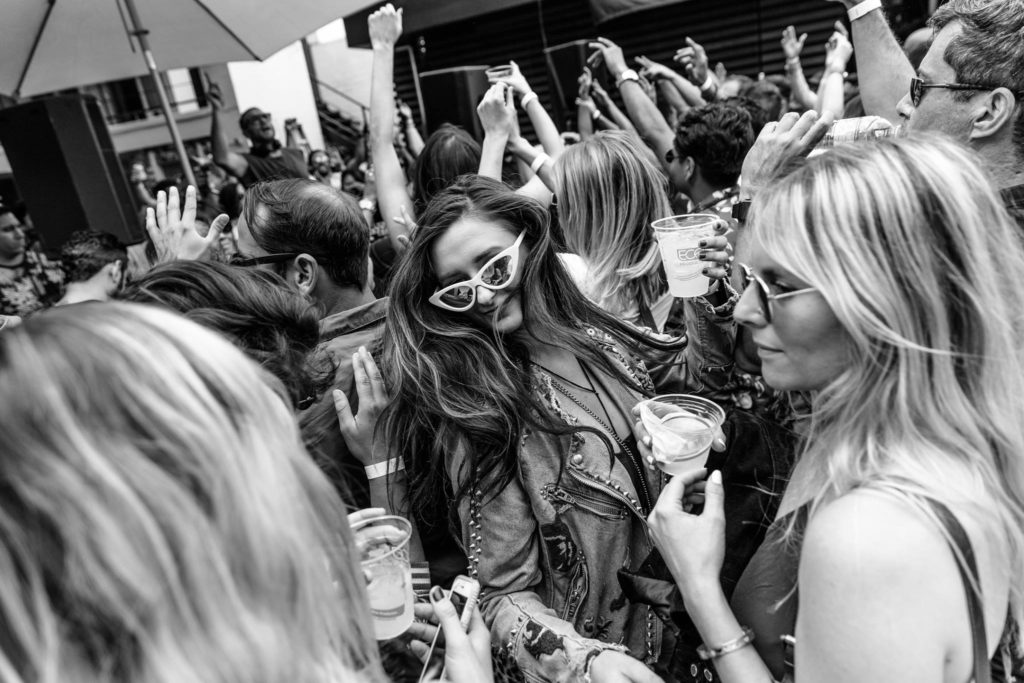 Between steamy nights on the dance floor in Ibiza to early mornings at our offices in Maidstone, "The Spirit of House" is something that lives inside of us all. Whether it be punters coming to dance the night away at one of our parties, or 9-5'ers tuning into Toolroom Radio on their commute to the office, we live to think of our fans as one big, global family.
Our fans are diverse in their ages, experiences, and tastes. As such, we love finding records that bridge the gap between the past and the present, and ATFC & Gene Farris' "The Spirit of House" is the perfect record to do just that. The duo take you on a musical journey to yesteryear, without ever having to leave the club. They combine the dreamy piano riffs of yesteryear with earth-shaking bassline, and top it all off with an irresistible vocal hook from none other than Gene himself.
Needless to say, this is a track that you'll certainly be hearing all summer long. We can promise you that.