In the 90's you both worked together under various guises including DJ Tom & Norman and Wax Scientists. When and where did you first meet?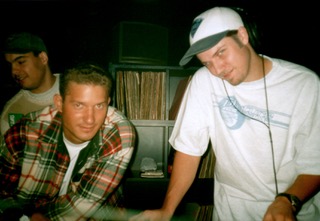 Tom: We met for the first time at the best club for Electronic music in our hometown Darmstadt and got introduced by a friend. I had my first successful releases out with Arpeggiators 'Freedom Of Expression' and Microbots 'Cosmic Evolution'.
Norman had produced some demos downstairs at his parents' house and I had listened to some of them and decided to work them out with him and record them in a big studio. At the end I signed his first big hit Norman 'The Big Deal' as an A&R for Influence Recordings in 1993!
What was the scene like in Germany back then. From your perspective, was it different Internationally?
Tom: Back in the day I remember the Love Parade in 1991 and I think everybody that got involved in the electronic music scene as either a DJ, producer, promoter or whatever was part of this event with 5000 people.
Every country had one or two special pioneers that pushed the music. For example; Sven Vaeth & Talla 2XLC in Germany, Laurent Garnier in France, Richie Hawtin & Jeff Mills in the US or Carl Cox in the UK! The scene got bigger and bigger, more commercial and more professional over the years with every country experiencing Techno & House music.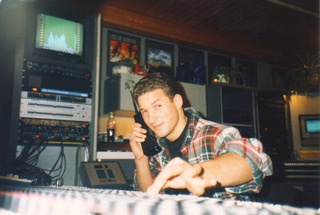 Terry Lee Brown Junior is cited as one of pioneers of Tech House, fusing so many genres, but principally the loops and sounds of Techno into the groove and tempo of House – two fairly splinted sub genres of Dance Music in the 90s. What were your influences at the time?
Terry: The tempo and the groove of House Music had me completely under control. In the end I had the desire to produce "House". In fact, a merger was inevitable. Although I actually wanted to produce House, my technoid influences simply created a new genre. That was not an intention, but rather a result of my feelings. In this regard, there were influences early on. For example, the good old Chicago House sound already shaped me in the 80s. Labels like Tribal America, Strictly Rythm or Junior Boy's Own had a special magic that I really liked.
Tom, What was your connection to the massively influential label Harthouse back in the day?
Tom: I was A&R for Harthouse / Eye Q in 1993 and I compiled the Behind The Eye Vol.1 Compilation and signed Cari Lekebusch as Braincell for the label. I was there just for 9 months and then decided that I loved studio work much more than office work. I felt more like an artist & DJ and not like a business man!
You both released on the seminal 'Plastic City' label. There are so many genre defining releases on there. How did this relationship start and what were your favourite releases?
Tom: We both got signed for the label by Alexander Hendorf, the mastermind behind Plastic City! He had a vision for his label and searched for new tracks and remixers. I first did an AWeX remix for a Steve Poindexter track and afterwards Alex asked for a single release, that ended up being one of my most successful releases ever – AweX 'It´s Our Future' It´s easy to say that this is my favourite release of the label!
Terry: I met Alex Hendorf through Tom and Alex asked me to remix 'The Movement The Message' for the still very young label. That was almost the beginning. After I delivered the remix, the attraction for me to produce my own releases on Plastic City was huge. That's it. Terry was born.
Terrys Café was the longstanding DJ mix series by Terry Lee Brown Junior. Spanning 16 volumes released yearly, these became an important touch point, much like record stores to discover and absorb new music. Firstly; Why Terry's Café? Was it a real Café? If it was/is, what's on the menu and what's a staple favourite?
Terry: Before the mix series came out I had a 7 release on Plastic City called 'Terry's Café'. It was rather a sound collage of my first album 'Brother for Real'. I just liked the name and since I was looking for a suitable name to accompany my mix series, I chose 'Terry's Café'. There was and is no real cafe. However, there is a Terry's Café in London – but I have nothing to do with that. However, I made a firm commitment to have breakfast there on my next visit to London, and I produced the mixes in the studio. I didn't leave anything to chance here. Transitions were worked out and titles cut if necessary. It was always important to me that the mix should be a 'tasty' thing. So don't just press the record button and cramp a mix down to 80 minutes. (the maximum CD running time).
An early Toolroom release; Timewriters remix of Dave Spoon 'This Machine' made its way onto Vol 10, how did you programme and compile the series?
Terry: Purely by feeling! For me there were never any rules regarding compiling. No matter how old or how new one or the other track was. The main thing was that my feeling was satisfied.
What's your relationship with the Timewriter? Tom, I believe you introduced him to Plastic City in the early days?
Terry: I met Frank (Timewriter) at the School For Design around 1992. It was friendship at first sight. We had the same feelings and understanding of music. Our first musical project was a presentation of electronic music and how it works (Production/MIDI und Co.). Madness… I remember it very well. Our teacher was enthusiastic, and our classmates as well.
Finally on Terrys Café, any plans to bring it back?
Terry: Yes! Volume 17 is in preparation and will come soon!
Moving onto the new album; 'Pieces Of Music', which sounds amazing by the way – How did the project come to fruition?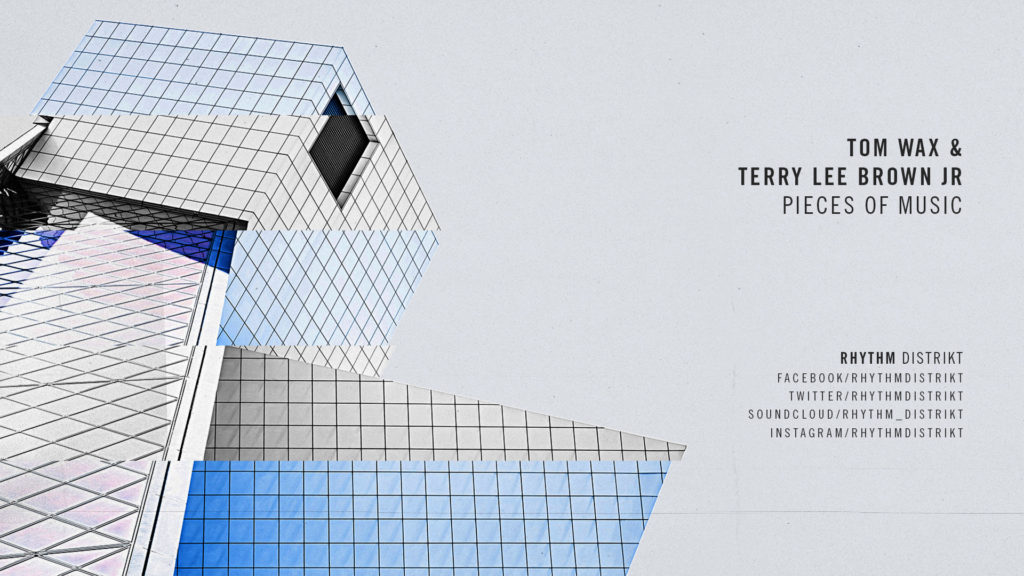 Tom: We always talked about getting back together in the studio or remixing some old tunes, but it never happened for over 20 years! In 2018 we both met after a German chart act remixed 'Tales Of Mystery', an old DJ Tom & Norman tune, for their album. We had a long talk and decided to point out one day of the week where we want to get together to work on new tracks. That worked out really well and after 6 month we had finished 12 tracks, that you can now enjoy as our "Pieces Of Music"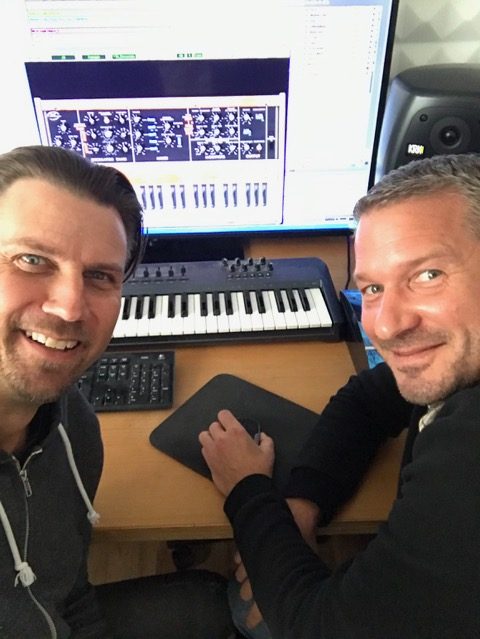 How did the production of the album differ from earlier projects. Was the creative process the same?
Tom: It was pure fun. We had no idea and just wanted to jam around and try to combine our sound ideas into something new! We met every Tuesday, started with a coffee and created a new track! That's how we did it back in the days and this time again!
Terry: It was just time to produce together again! Without going crazy beforehand. Just meet and get started … that came out!
Can advances in Technology, especially within production free or inhibit creation… What's your thoughts?
Tom: The possibilities in music production are unbelievably great. You can do whatever you want today and you have no limits in your virtual studio! We both love that and it makes it much easier to have a workflow and to exchange ideas through the internet.
Terry: I can only agree with Tom's words. These 'Ping Pong productions' via the Internet are very convenient, but you don't really work together on a track. It is more an exchange of ideas which everyone continues to work alone. It is certainly an interesting experience to work out a common track in this way, but the real thing in the studio brings better output in my opinion.
Listening to 'Pieces Of Music' from start to finish, it peaks and troughs with club orientated highs to deep and atmospheric dubs. What are your personal favourites from the album?
Tom: We love all tracks of the album, but 'Spring Break', 'Take Control' & 'Straight Edge' kick ass and will be played out loud in our DJ sets!
Terry: I love more the deep things like 'Raw Texture' or 'Train to nowhere', but the package counts and so of course I love the whole album from start 'til finish!
Amidst the current global lockdown, how have you been coping?
Tom: I had a real good music production flow from October 2019 til March 2020 and so I just went on producing! It´s really hard, when the weather outside is great, but it´s easy when you still can do what you love!
Terry: Very good! Instead of wailing, I enjoy the calm. The hustle and bustle has a break that is good for all of us. At such times, new doors open up especially for creative people. You just have to feel like opening them. No, I'm not Jim Morrison!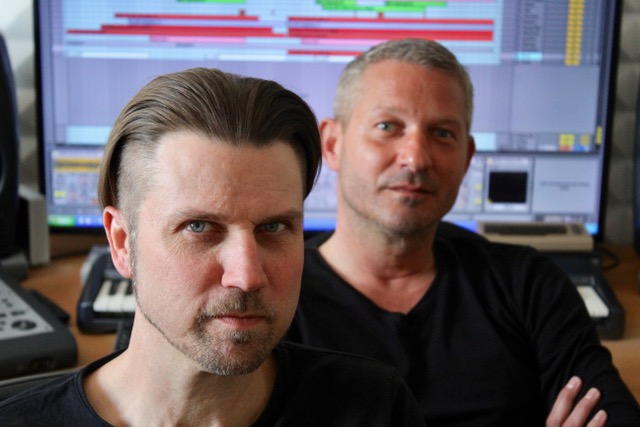 Finally, what's next? What are your plans for 2020 and the near future?
Tom: I finished my new album called 'Driven By passion', that will be out later this year and did a lot of other productions with Michael Wells from GTO and my buddy Strobe as well as with the guys from AKA AKA! A lot of new stuff is in the release pipeline and I hope to be back behind the mixing desk soon to enjoy DJing.
Terry: Oh my God … 2020 … will be around soon … but: A new Cafe17 should appear. And while I'm at it, a new long player shouldn't be missing. I try very hard … I promise!
'Pieces Of Music' is out now on Rhythm Distrikt!