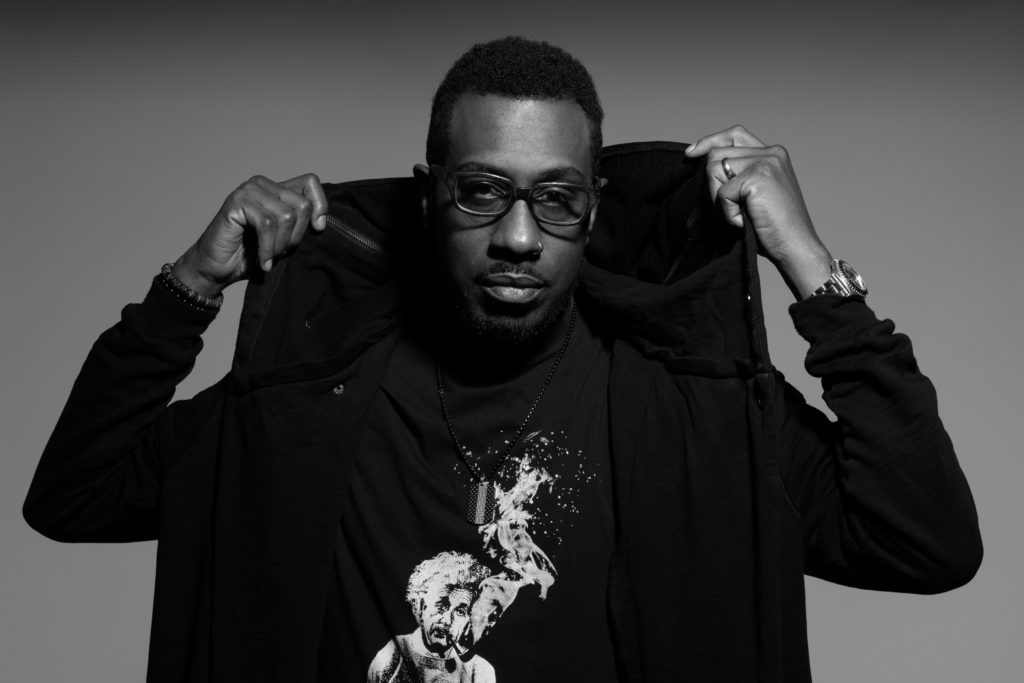 When Chicago based DJ and producer Gene Farris talks House music, you listen. We wanted to know his top 10 House records of all time, and here they are! From Lil Louis, to the incredible vocals of Green Velvet to Larry Heard – Here's his definitive list:
10. Larry Heard – 'Can You Feel It'

This was one of the first true Deep House records I had ever heard in my youth. This rich warm sound was like nothing I had ever heard at this time, it definitely changed the sound of house music.
9. Adonis – 'No Way Back'

This is a track that could be played in everyone's sets today and you wouldn't be able to tell that it was made 30 years ago in Chicago. It's a song that could've been labelled "Tech House" (whatever that means). A timeless gem from the one and only Adonis
8. Phuture – 'Acid Tracks'

The first words that come to mind is "OMG!" When I first heard this record when I was a young boy, I didn't even know what to do other than dance! I had never heard anything like it before… or these sounds coming into my ears and soul. ACID? What was this? I didn't know, but I loved it and so did Chicago and the rest of the world! Phuture changed the sound of music and was truly innovative beyond their years. Shout outs to the true creators of "ACID".
7. Kings of Tomorrow – 'Finally'

This has got to be one of greatest vocal tracks ever made. This song will make you laugh, cry, and propose to someone all in one listen. This is the true definition of a timeless record, one of the best ever from the great Sandy Rivera Kings of Tomorrow.
6. Derrick May – 'Strings of life'

This was arguably one of the most influential Dance tracks of all time. Piano House that started the entire movement and a lead synth line that is unforgettable. Easily the best song to come out of the great city known as Detroit. This track made me want to be not just a DJ, but a good DJ.
5. Dajae & Cajmere – 'Brighter days'

This is still the definition of Chicago Vocal House and how it should be done. This is one of the best songs to ever come out of Chicago and introduced us to one of the best House music vocalists of our generation, Dajae.
4. Green Velvet – 'Preacher man'

A record that changed everything. No one at that time had even thought of adding a Black Preachers sermon to their tracks at this time. Except for Green Velvet and this song took off and changed the game! If you played it now it would still be one of your highlights throughout the night.
3. Lil Louis – 'French Kiss'

One the most recognizable and influential tracks of our time. When you hear this song you immediately are transported into an amazing memory of you on the dance floor in a club somewhere – Easily one of the biggest House records of all time.
2. Lovebirds Feat. Stee Downes – 'I Want You In My Soul'

Still one of my favourite tunes of all times. This is one the most beautiful songs ever written and immediately transports you to a beach somewhere on a perfect day with the perfect someone. Maybe some of the best male vocals of all time.
1. Lil Louis – 'Blackout'

'Blackout' is my all-time #1 House track by my all-time favourite artist Lil Louis. His music literally shaped me into the DJ that I am today, and the way I listen to music.